When I was on holiday in Plockton my plan was to spend half my time on the mainland and the other three full days on Skye. As I only had a short time I could only explore a few of the more popular locations: Old Man of Storr, Elgol and The Fairy Pools.
The weather at The Old Man of Storr was awful but it didn't stop me from trying to get to the top of the ridge north of the stack. The biggest problem was the wind as it literally kept blowing me off balance and then as I climbed higher I was wading through snow. This made it impossible to get to the viewpoint that I really wanted but I did manage to find a spot with a pleasing view and a bit of shelter to enjoy it. There was a major hail storm on the way back down to the road but at least it wasn't blowing in my face!
Also visit my Scotland gallery for more photographs.
I enjoyed the drive to Elgol although I discovered that the tide had retreated too far to capture the images I had planned. The owner of the cafe at the top of the hill directed me to the small bay on the north side of the headland and also to a pre-christian cemetery at Kirkibost. This was a wonderful spot with fantastic views across Loch Slapin and a wonderful quiet ambience.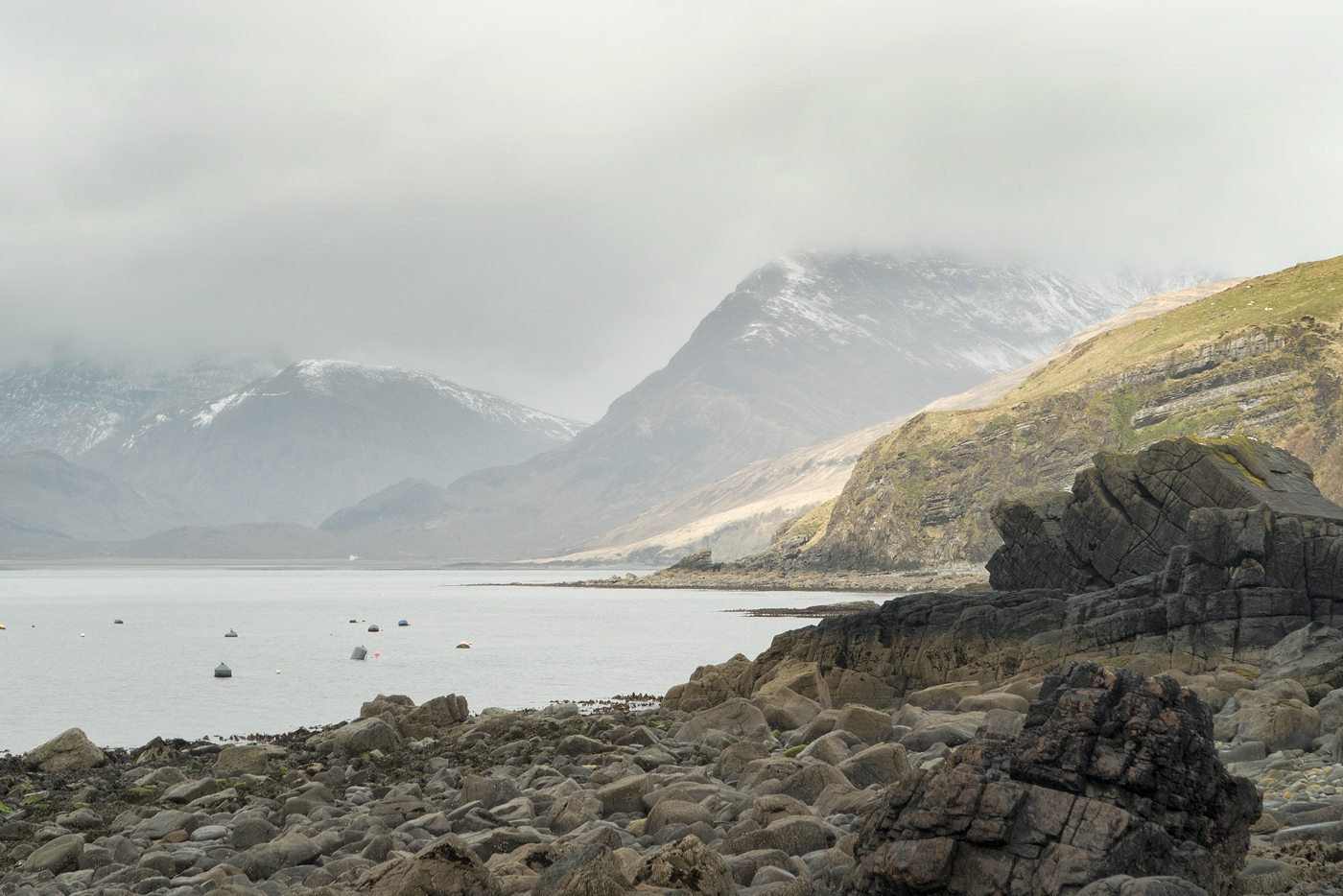 I have to say that I was disappointed with the Fairy Pools. There were far too many people around and the ground surrounding the pools was trampled into slush so it was impossible to just sit down and enjoy the views and water. I probably ought to return when the weather is better as there was only a hint of the green pools on the day I was there which must have affected my mood.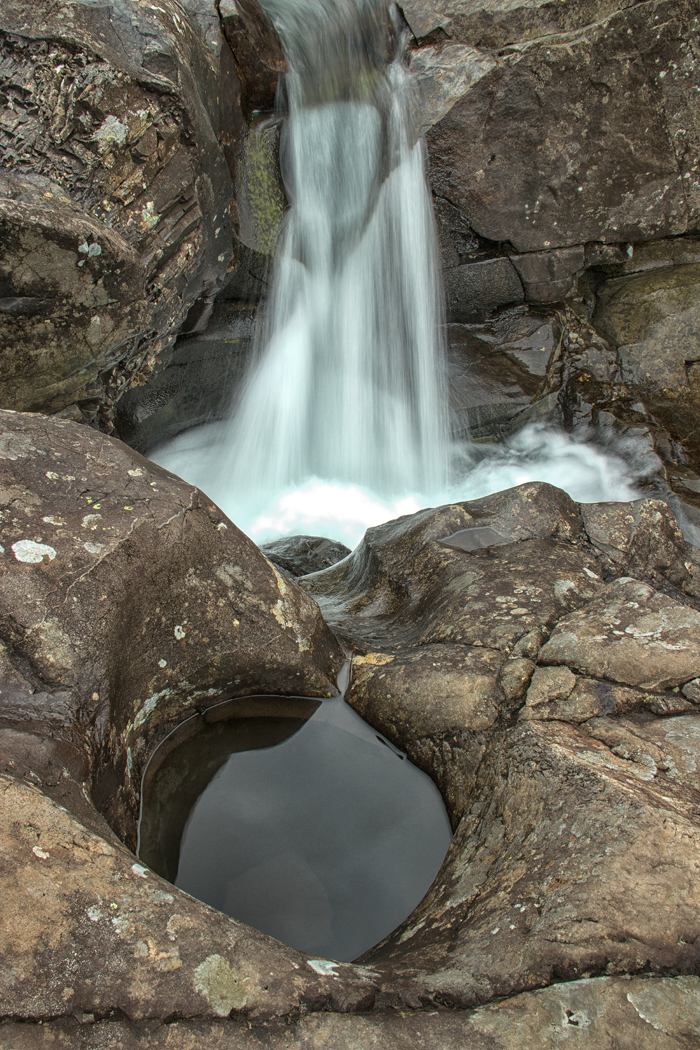 There are lots of other places that I would love to visit and explore but I would need to stay on Skye itself so that the driving is manageable.